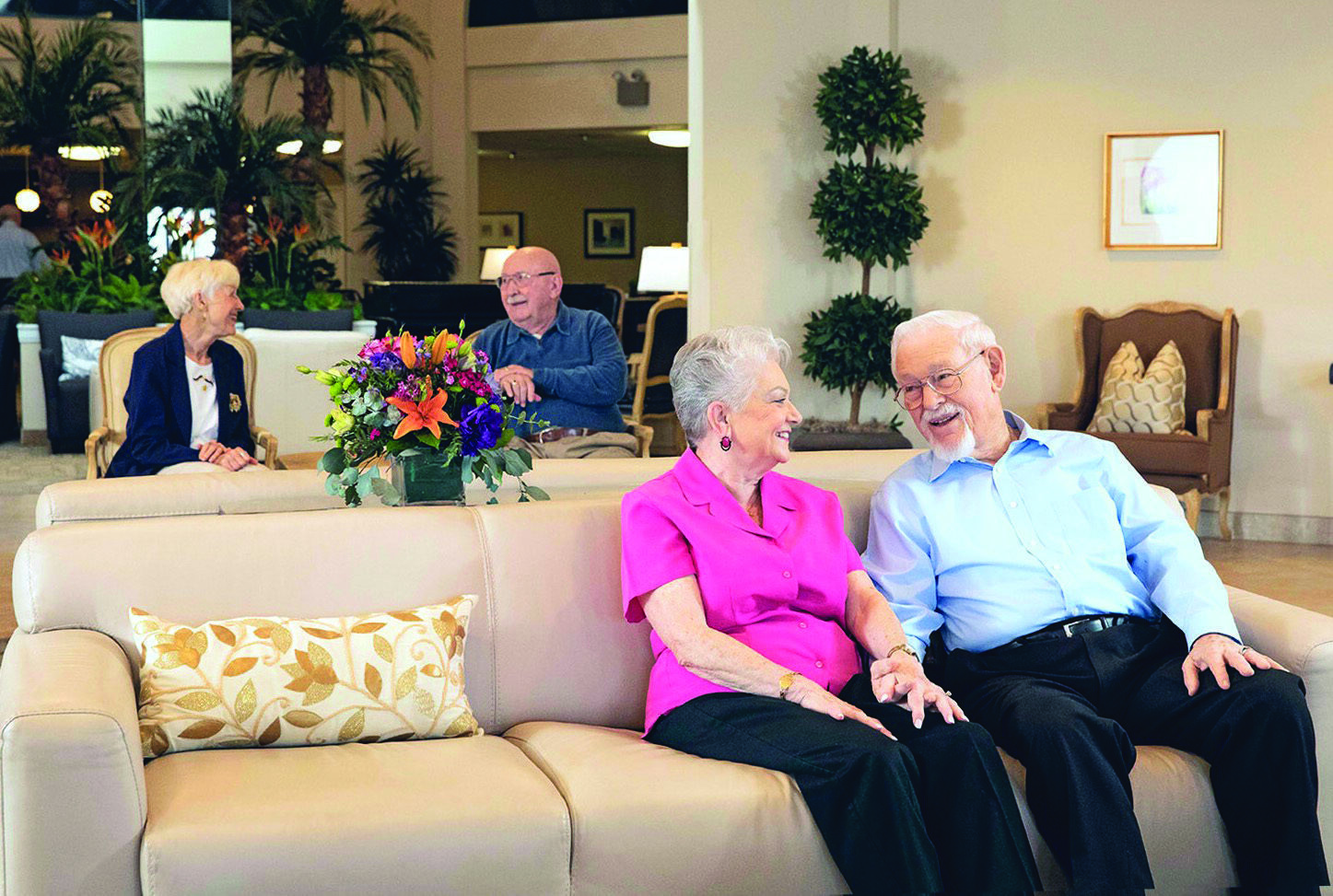 Stay active, be engaged and (if you can) volunteer. Research has shown there are many benefits from volunteering. It not only helps the person or organization you are serving, but helps keep the mind, body and spirit strong.
To live life to the fullest means to maximize your capacity to experience what life has to offer all around you. Being in this state expands your consciousness of more opportunities to have a broader range of meaningful life experiences.
Within the community of The Village, a 60+ Life Plan Community, our residents are living active, independent lives and more importantly, living life to its fullest. Experiencing life actively, taking advantage of all The Village has to offer in the way of healthy activities and social engagement makes for a thriving community of happy residents.
The day may start off early with a Watercize class in our year-round swimming pool. You'll have to set the alarm; this class begins at 7:30 a.m. – – a time requested by residents so they can get their exercise in early and carry on with their busy schedule. Weekly classes include Tai Chi, Fitness Plus, Chair Yoga, Chair Volleyball and Fit for Life. The newly remodeled Health Club is open daily and equipment training is ongoing.
A variety of speakers and educational workshops are scheduled on the monthly calendar for those who want to learn something new or re-explore a familiar interest or hobby. A fully supplied Woodworking shop allows those with a craftsman's talent to create a masterpiece. The popular Card Makers Club meets to create note cards that are available to residents to send a special message to family and friends.
Who is headlining in the Pavilion this month? Live, 'Vegas-style' entertainment is always scheduled on the monthly calendar. It may be a popular tribute band, a showcase of singers, or a fun comedy show. It's convenient to have quality entertainment just steps from your front door.
Planned day trips are popular. Who doesn't want to visit the Del Mar Fairgrounds, to shop in Temecula, to lunch at Oak Glen apple country or to attend an early evening concert? There is always something for everyone on the day trip calendar. The best part is that our professional drivers take the wheel and residents enjoy a leisurely bus trip without the hassle of fighting freeway traffic.
You'll often find Village residents out in the community lending a hand with a variety of non-profits, clubs and organizations or other volunteering opportunities within the Valley. While many in their younger years were busy raising a family and launching new careers, they may not have had the extra time to volunteer. Now that there is more free time, giving back and helping those less fortunate takes on new enjoyment and personal reward. Our residents stay engaged and find purpose in making volunteering a part of their lives.
A Life Plan Community like The Village offers many options for a healthy, life well lived. If you are exploring your senior living options, plan a visit to The Village and observe active, independent living at its best.